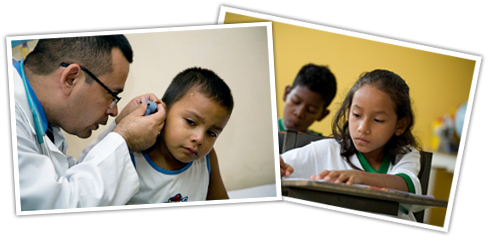 Volunteer opportunities
Get involved!
You can help make a difference for children in Ecuador.
http://guayaquilmission.wikispaces.com/


2012 Volunteers
Amy, a retired teacher, and her husband Greg, implemented a teacher's writing workshop in February!
Karen, a medical student, assisted the medical clinic with a group of medical students and high school teachers to volunteer this summer!
Cari M traveled to Ecuador in May 2012 to teach English to the students.
Welcome on board!!
What about Past Volunteers:
Summer 2011 Volunteers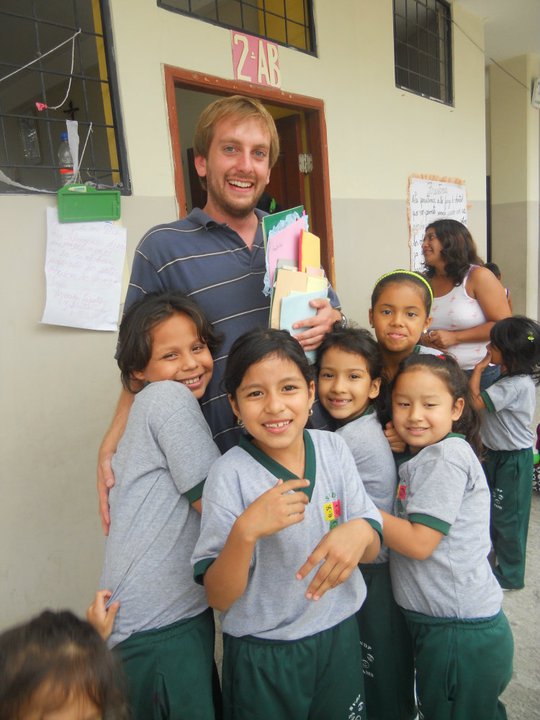 Fiona developed and implemented a music As a high school English teacher, Chris spent his summer implementing
and dance curriculum for the students and is writing an English language curriculum for the students.
thesis on music in developing countries. The school has
since hired a musician to continue providing a music
curriculum to the school.
Click on the link below to see Fiona's Blog about her time in Ecuador:
http://gringoinguayaquil.blogspot.com/2011/07/uuugh-blogging.html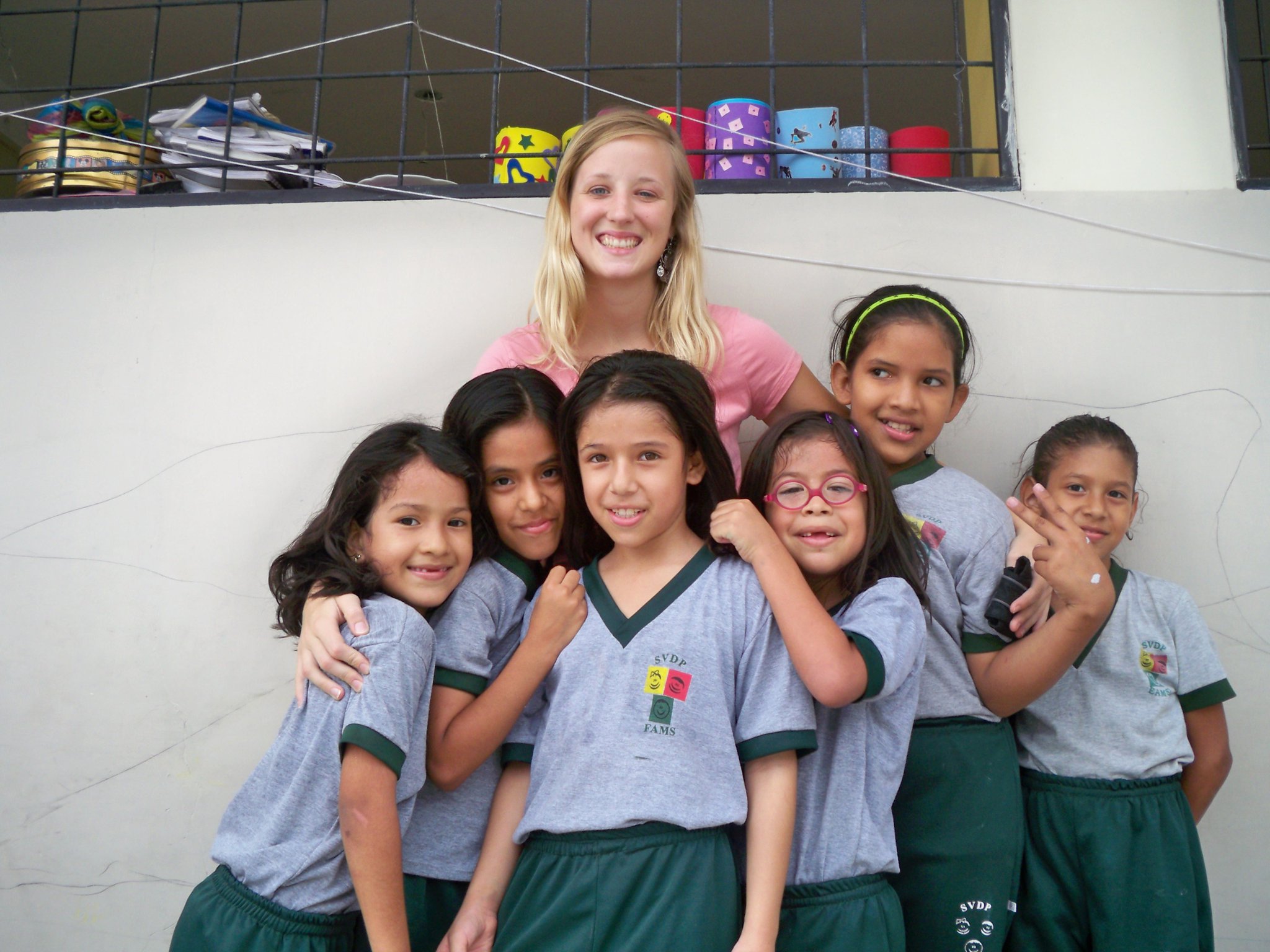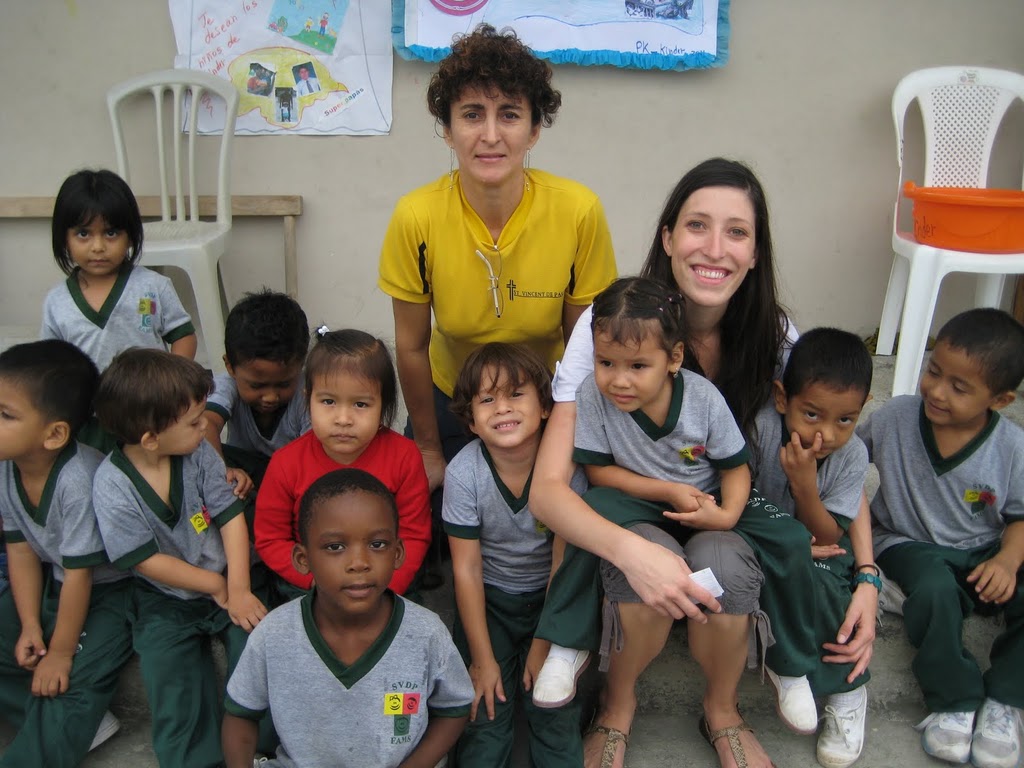 Sarah B. gave her time and effort to teach Lauren is a science teacher at a middle school. Lauren giving her time
English daily to the students. Sarah provided all to teach English, volunteer with the teachers, and developed
the kids her gracious smile, warm hugs, and implemented a teacher workshop. She provided a bright light to
and kind demeanor, an invaluable gift to the children, community and staff!
all the children!!
Click on the link below for more of Lauren's pictures:
https://picasaweb.google.com/laurenneedham/StVincentDePaul?authuser=0&authkey=Gv1sRgCI6xzq_2kuPDWQ&feat=directlink
2010 Volunteer
Brian Cruickshank offered his talent to photograph our community-based efforts.
Brian Cruickshank is a Los Angeles-based photographer whose work has appeared in numerous national and international publications, including books on Cameroon, Mongolia, Jordan, Boston, Israel, Palestine, Berlin, London, Cozumel, Marrakech, Belize and Montreal. His work also appears in the 2010 edition of Lonely Planet's coffeetable photobook, The Travel Book.

His client list includes MSN Japan, MSN UK, McMeel Publishing, Affirmations Australia, Qantas Airlines, Q2A Media, Lonely Planet Travel Guides, Lonely Planet Magazine, The World Bank, Bradt Travel Guides, AllPosters, the BBC, Lerner Publishing, Storey Publishing, Places des Editeurs. AHI International, Deutsche Presse-Agentur GmbH, Falafel Bus, Travel Beyond Safaris, and Getty Images.

His passion for travel, tourism, NGO and expedition photography has taken him to more than 50 countries on six continents. Brian was recently named team photographer for documentary filmmaker, Caring for the World Films and he is an active member of the Los Angeles Adventurers' Club.

Although Brian is represented exclusively by Lonely Planet Images and Getty Images, and regularly appears on Lonely Planet.com he is seeking contacts for photography projects worldwide.
http://www.briancruickshank.com
Summer 2009 Volunteer
As a Yale graduate in linguistics Emily volunteered her time as an English teacher to the students, while learning Spanish at the same time.
Winter 2008 Volunteers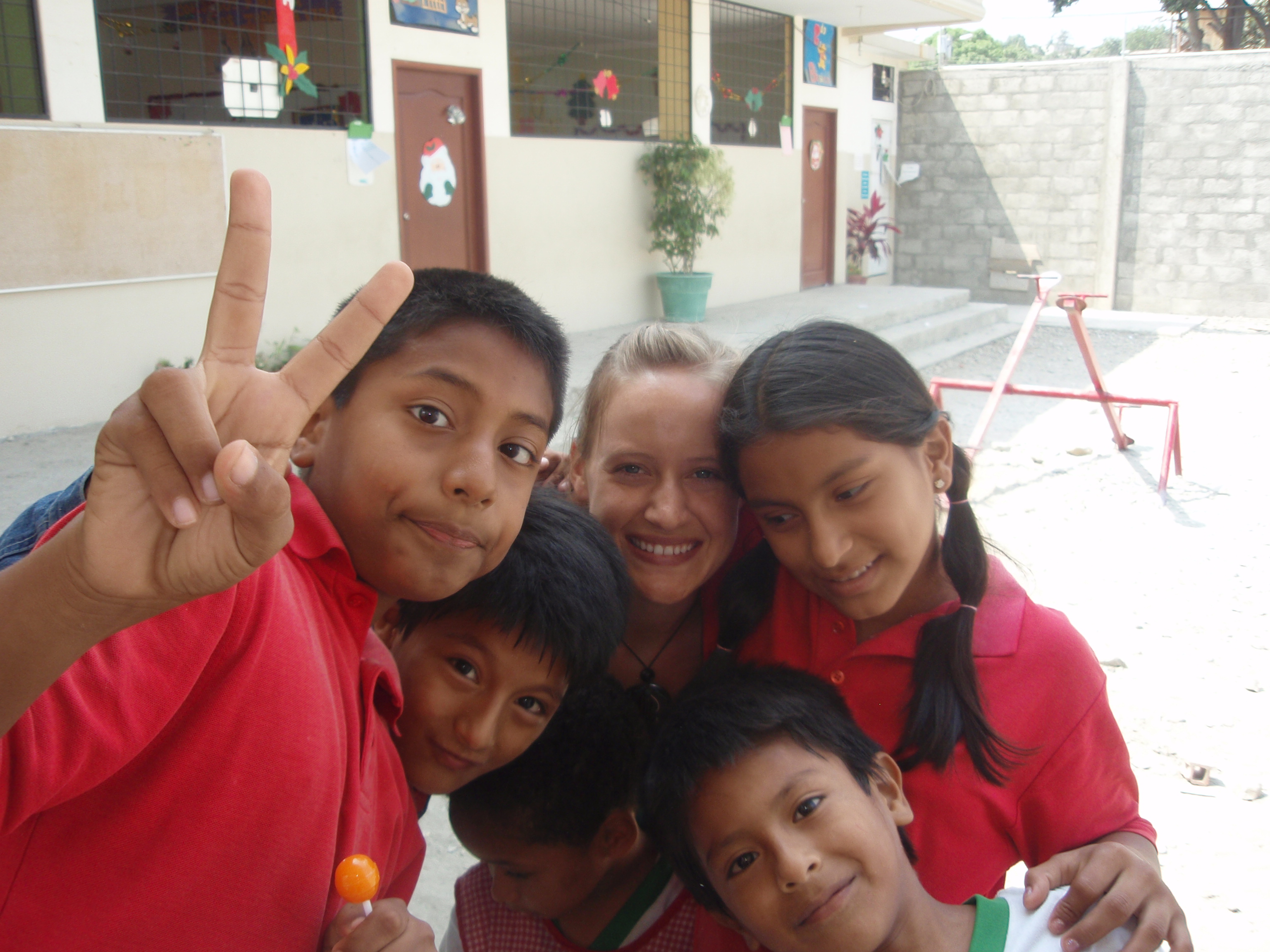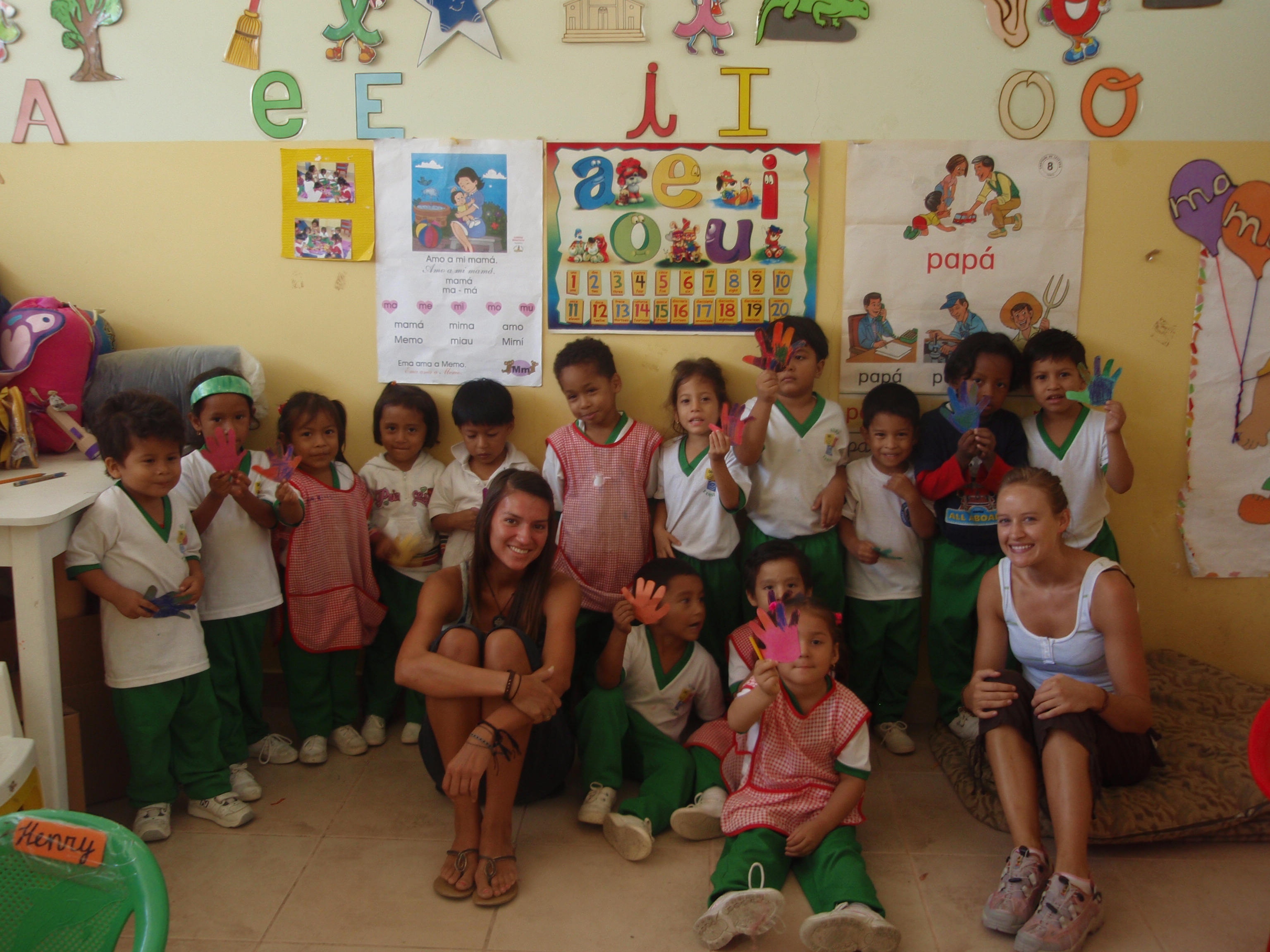 "Teaching English as a volunteer at SEA was an experience of a Danielle volunteered alongside Hailey, teaching English.
lifetime. I had the opportunity to volunteer at the school for three We are proud to announce that Danielle now works for
weeks, where I worked with each grade and built a friendship with the the United States Congress.
children, their families, and the teachers. The students were very
rewarding and fun to work with. Their excitement to learn and their
development of English skills was incredible. At the end of my time at
SEA, the school put on a talent show where the kids performed songs
that they had learned in English while I was teaching. To see the
students perform the work on their own was an incredible feeling. I
feel very luck to have had the opportunity to work with the children
at SEA in an environment that allowed me to help strengthen their
English skills while learning so much from the children at the same
time. Knowing that I was able to make a difference in these children's
lives as they did the same for me is an extremely rewarding and
touching feeling." - Hailey, 2008
Check out these links!

For volunteering please contact: Anna at anna.c.shaver@gmail.com


Assist with administrative work
Assist with Fundraising

For Houston volunteering please contact: Anna at anna.c.shaver@gmail.com


Be a teacher at the elementary school for any class Pre-K-5th grade
Assist with creating a garden for the school to grow its own food
Hold after-school programs with the kids
Implement your own creative project
(paint a mural, teach an art class, teach first-aid, hold classes for the parents, or anything else your creative mind can think of!)

For volunteering in Ecuador please contact: Anna at anna.c.shaver@gmail.com